Description
Review the effect a Conservatorship can have on a person with disabilities on public assistance benefits. Examine the difference between a Self-Settled (First Party) Special Needs Trust and a Third Party Special Needs Trust, as well as their requirements. Compare the duties of the Special Needs Trust trustee and review Pooled Trusts and when they are used.
The impact of a Conservatorship on government benefits

How a Special Needs Trust can help pursue benefits

How the Special Needs Trust is established and the types
Speaker:  Christine A. Alsop, Elder & Disability Advocacy Firm, St. Louis
Self-study does not qualify for Kansas credit.
Note: This material qualifies for self-study credit only. Pursuant to Regulation 15.04.5, a lawyer may receive up to six hours of self-study credit in a reporting year. Self-study programs do not qualify for ethics, elimination of bias or Kansas credit.
Speaker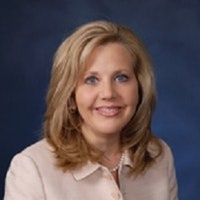 Elder & Disability Advocacy Firm
---
Cancellation Policy
Click HERE to review the Cancellation Policy.