Description
A frank discussion regarding how to collect your fees without complication. We will discuss how to prevent high A/R balances, using your fee agreement to your advantage, how to collect during representation and how to collect after representation has ended. We will also discuss developing a collection process and options for getting your money without a bar complaint or lawsuit being filed against you.
Ways to prevent A/R

W

hat to put in your fee

agreement

D

eveloping a collection process to help you get paid

Using an attorney's lien to get paid

Attaching, perfecting your lien

Enforcing your lien

Options in lieu of suing your clients to collect fees
Speaker: Cherlyn Crosby-Herberts, Burke, Wulff, Luber, Crosby & Briscoe, St. Charles
Note: This material qualifies for self-study credit only. Pursuant to Regulation 15.04.5, a lawyer may receive up to six hours of self-study credit in a reporting year. Self-study programs do not qualify for GAL Certification, ethics, elimination of bias or Kansas credit.
Speaker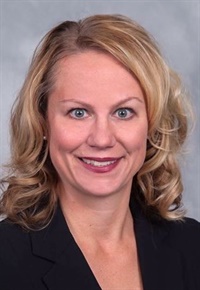 ---
Cancellation Policy
Click
HERE
to review the Cancellation Policy.