Description
The changing economy has increased interest in debt collection issues, lender practices, and consumer rights. This webinar focuses on recent changes in lending practices as they impact a creditor's ability to collect debts. Examine the protections afforded to consumers in the debt collection process and review recent changes in the law that affect creditors' rights and remedies.
Rights and Defenses to Assert on Behalf of Creditor Clients
State Law Remedies
Fair Debt Collection and Consumer Credit Protection Laws
Collecting Judgments
Creditor Rights in the Bankruptcy Context
Recent Cases and Statutory Changes
Speakers: Andrea Chase, Spencer Fane LLP, Kansas City and Will Easley, Bryan Cave Leighton Paisner LLP, Kansas City
Note: This material qualifies for self-study credit only. Pursuant to Regulation 15.04.5, a lawyer may receive up to six hours of self-study credit in a reporting year. Self-study programs do not qualify for ethics, elimination of bias or Kansas credit.
Speaker Bio

Spencer Fane LLP
---
Andrea Chase represents secured and unsecured creditors and bankruptcy trustees in bankruptcy and non-bankruptcy insolvency proceedings such as receiverships and foreclosure proceedings, out of court workouts and restructurings, and other related insolvency matters.
Andrea graduated with highest distinction from the University of Iowa College of Law. During law school, she externed for Chief Judge Thad Collins of the U.S. Bankruptcy Court for the Northern District of Iowa. She also served as a Managing Editor for the Iowa Law Review, was a member of the Pro Bono Society, and earned a Boyd Service Award. Andrea received her bachelor's degree, summa cum laude, in Business Administration and Government & International Affairs from Augustana College.
Andrea is involved in multiple bankruptcy organizations. She currently serves on the advisory board for the Midwestern Bankruptcy Institute, an annual program jointly sponsored by the American Bankruptcy Institute and the University of Missouri-Kansas City. Andrea also serves on the board of the Kansas City Bankruptcy Bar Association.
---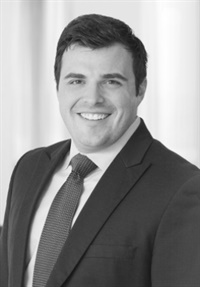 Bryan Cave Leighton Paisner LLP
---
William Easley practices with the Restructuring and Insolvency and the Commercial Litigation Practice Groups.
Will attended the University of Kansas School of Law as a Rice Scholar. While in law school, Will interned with the Honorable Julie Robinson of the United States District Court for the District of Kansas, was a Staff Editor and Business Manager on the Kansas Law Review and interned at the U.S. Attorney's Office in the District of Kansas.
---
Cancellation Policy
Click
HERE
to review the Cancellation Policy.