Description
As our population ages, lawyers are increasingly faced with the difficult task of assessing the capacity of clients who have diminishing capacity. Lawyers have ethical obligations both to ensure the client possesses the capacity necessary to take legal action, and to treat clients with diminished capacity as normally as possible. Lawyers are also required to take steps to enhance the client's capacity when possible. This seminar will address an attorney's ethical obligations when representing clients with diminishing capacity. Attendees will obtain tools for both assessing and documenting capacity (or lack thereof), and learn steps they can take to enhance a client's capacity. The seminar will also address a lawyer's ethical obligations when the lawyer determines the client lacks capacity, and steps the lawyer can take to protect the client if necessary. The information shared in this webinar will help attorneys both help their clients, and protect themselves against potential ethics complaints and malpractice claims.
Prevalence of clients with diminishing capacity as our population ages;

Attorneys' ethical duties to assess capacity of clients, to treat clients with diminished capacity as normally as possible, and to enhance a client's capacity;

Use of the ABA's Capacity Worksheet for Lawyers to both assess and document capacity;

Steps to take when a client lacks capacity
Speaker:  ​Timothy F. McCurdy, Lashly & Baer PC, St. Louis
Moderators:
SEP 15 | Timothy F. McCurdy
DEC 18 | Delores Berman, Attorney at Law, Chesterfield
Faculty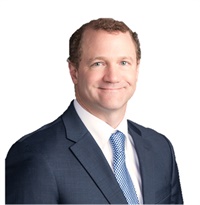 Lashly & Baer, P.C.
---
Tim McCurdy practices trusts and estates litigation and elder law at Lashly & Baer, P.C. in St. Louis. Tim pursues and defends claims of undue influence and diminished capacity. As an elder law attorney, Tim helps seniors protect their life savings while ensuring access to the care they need.
---
Dates
Fri, Dec 18, 2020 - 12:00pm to 12:52pm CST
Cancellation Policy
Click HERE to review the Cancellation Policy.