Description
This presentation will discuss the key elements of drafting a revocable trust and common drafting mistakes regarding dispositive provisions, administrative provisions and succession of trustee issues. The presenter has reviewed and commented on thousands of estate planning documents and will share her tips for drafting a revocable trust to carry out the grantor's intent and which is administrable by the trustee.
Finding and using good estate planning forms and drafting taking into account the Uniform Trust Code

Coordinating the revocable trust with other estate planning documents

Remembering provisions for payment of debts, taxes and administrative expenses

Focusing on dispositive provisions which are the "heart of the estate plan" from the client's perspective

Understanding trust boilerplate provisions and why they are important to trustees
Speaker:  Susan B. Teson, Kirkland Woods & Martinsen LLP, Liberty
Rebroadcast Moderator: Deborah Deuster, City of St. Louis Counselor's Office, St. Louis
Faculty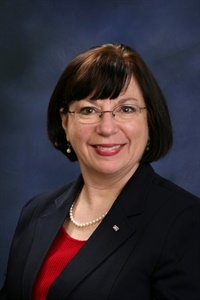 ---
Susan B. Teson is Of Counsel with Kirkland Woods & Martinsen LLP. Recently retired from UMB Bank as Chief Fiduciary Officer, she is also an adjunct professor at UMKC Law School teaching estate planning/drafting and has been a member of the Missouri Bar since 1982, receiving her J.D. from UMKC.
---
Cancellation Policy
Click HERE to review the Cancellation Policy.