Description
This seminar will focus on landlord-tenant issues unique to the COVID-19 pandemic, humane ways of working with tenants affected by the crisis, and potential policies that could offer win-win solutions for landlords and tenants alike.
Speakers:  Gina M. Chiala, Heartland Center for Jobs and Freedom, Kansas City and Joseph L. Stokely, Attorney at Law, Kansas City  
Moderators:
SEP 1 | Katharyn B. Davis, Davis & Travaglini, LLC, St. Louis
NOV 16 | Shawna Bligh, Department of Natural Resources, Jefferson City
Faculty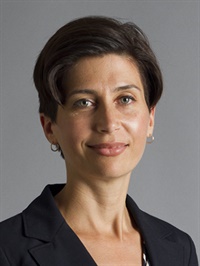 Heartland Center for Jobs and Freedom
---
Gina Chiala has been practicing law for thirteen years. She spent four years with the public defenders office, four years with Slough Connelly Irwin & Madden practicing consumer law, and she has been with the Heartland Center for Jobs and Freedom for five years. The Heartland Center provides free legal advice and representation to low -wage workers in the areas of employment, consumer and landlord-tenant law. Gina and her organization run an active tenants rights clinic in Jackson County, Missouri.
---
---
Joseph L. Stokely grew up in Poplar Bluff and now lives in Kansas City, Missouri. He received a BS in Business Administration - Economics in 1977 and a Juris Doctor in 1980, both from the University of Missouri in Columbia. He has been an examiner with the Missouri Securities Division, a securities attorney in a small law firm, a claims and underwriting attorney with a major title insurance company, franchise director of an automotive aftermarket company, and he spent four years with the Resolution Trust Corporation (FDIC) helping to liquidate the real estate assets of failed savings and loan associations throughout the United States.
After restoring confidence in the banking system, Joe couldn't find a real job so he cashed in his generous government pension, bought a computer and started a solo practice in his living room. That was twenty five years ago, but his wife still thinks he is looking for a job. His practice is general, mostly involving real estate transactions and utility easements. His favorite volunteer activity is helping out at the Center School District. His quarantine enterprises include walking his dog, catering to his three cats, and spoiling his four year old granddaughter.
---
Dates
Mon, Nov 16, 2020 - 02:00pm to 03:43pm CST
Cancellation Policy
Click HERE to review the Cancellation Policy.