Description
Originally presented on June 8, 2020.
Finding a safe haven plea in turbulent times. This panel will discuss hot topics in CRIMIGRATION and ways to protect noncitizen criminal defendants from harsh immigration consequences.
This presentation will include:
Defense Counsel's obligation under

Padilla v. Kentucky

, 559 U.S. 356 (2010) and why it matters now more than ever

DUIs, DVs, and Drugs and the disappearing immigration bond

The new perils of post-conviction relief and why defense counsel needs to do it right the first time

Getting you client back from ICE detention​
Speakers:
Genevra W. Alberti, The Clinic, Kansas City
Michael Sharma-Crawford, Sharma-Crawford Attorneys at Law, Kansas City
Rekha Sharma-Crawford, Sharma-Crawford Attorneys at Law, Kansas City
Note: This material qualifies for self-study credit only. Pursuant to Regulation 15.04.5, a lawyer may receive up to six hours of self-study credit in a reporting year. Self-study programs do not qualify for ethics, elimination of bias or Kansas credit.
Faculty
The Clinic
---
Genevra Alberti is the sole dedicated attorney at The Clinic at Sharma-Crawford Attorneys at Law, which is a nonprofit removal defense organization in Kansas City, Missouri, and is currently the only nonprofit west of St. Louis providing representation to those facing removal proceedings in the Kansas City Immigration Court. Genevra has represented over 600 indigent families and individuals in their removal proceedings since The Clinic opened in January 2012, and has also argued a criminal immigration issue in front of the Eighth Circuit Court of Appeals. Genevra has presented on a variety of immigration and "crImmigration"-related topics both locally and nationally, and frequently consults with criminal attorneys to help them and their clients try to avoid immigration pitfalls. She also serves on the steering committee for the Deportation Defense Legal Network (DDLN), a local nonprofit dedicated to providing pro bono legal representation in bond proceedings for detained noncitizens in Missouri and Kansas. In 2019, Genevra was selected as a Super Lawyers Rising Star, and in 2020, she was selected as one of two Pro Bono Champions for the Missouri-Kansas chapter of the American Immigration Lawyers Association. Genevra received her B.A. with honors from the University of North Carolina at Chapel Hill and graduated cum laude from Washington University in St. Louis School of Law.
---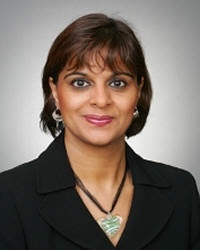 Sharma-Crawford Attorneys at Law
---
Rekha Sharma-Crawford is a founding partner of Sharma-Crawford Attorneys at Law in Kansas City, MO. Known for aggressive and creative litigation strategies, she devotes her practice to representing clients in complex immigration matters including appeals and federal litigation. Rekha is the firm's Q – the inventive legal mind who crafts novel legal arguments to use in representing non-citizens (think legal laser watch). In recognition of her courage in the face of adversity, she was awarded the Kansas Bar Association's 2018 Courageous Attorney Award. Rekha speaks frequently, both locally and nationally, on a variety of immigration issues, and she serves on the Board of Governors for the American Immigration Lawyers Association. Her firm also has contracts with the Kansas State Board of Indigents' Defense Service and the Missouri State Public Defender, though which Rekha regularly consults with criminal defense attorneys on pending cases with immigration implications. In 2012, she and her law partner and husband, recognizing the enormous gap in competent, indigent legal representation, opened the first nonprofit legal clinic dedicated solely to providing low-fee and pro bono representation those in removal proceedings in the Kansas City Immigration Court. Prior to founding Sharma-Crawford Attorneys at Law in 2003, Rekha spent several years working as an assistant district attorney in Sedgwick County and Douglas County, Kansas.
---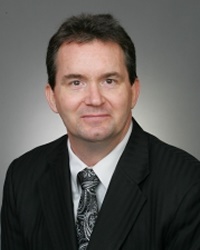 Sharma-Crawford Attorneys at Law
---
Michael Sharma-Crawford has practiced immigration law in the Kansas City area since 2002. Michael is a frequent lecturer and, as a recognized immigration law expert, a witness regarding the immigration consequences of criminal convictions.
---
Cancellation Policy
Click
HERE
to review the Cancellation Policy.