Description
The landscape of the profession is changing regarding lawyer wellness with an increase in awareness, understanding and development of resources and tools to assist all lawyers with being well. This presentation will include an analysis of the data spurring the movement, anecdotal experiences related to unique burdens borne by lawyers, and discussion of the work being done to help lawyers healthily manage those burdens.
Speakers: John R. Gunn, The Gunn Law Firm, PC, St. Louis; Hon. William J. Gust, St. Louis County Court, St Louis
Faculty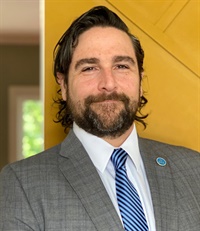 The Gunn Law Firm, P.C.
---
John Gunn practices with Gunn Law Firm PC in St. Louis and is the 2020-2021 President of The Missouri Bar.
---
Probate Commissioner-St. Louis County Court
---
William Gust is the Probate Commissioner for the twenty-first judicial circuit. Prior to being appointed commissioner, he was a shareholder at an Am Law 100 law firm. He tried and litigated probate and complex civil matters in various parts of the United States, ranging from St. Louis County Probate Court to Delaware Chancery Court.
---
Cancellation Policy
Click HERE to review the Cancellation Policy.