Description
The landscape of the profession is changing regarding lawyer wellness with an increase in awareness, understanding and development of resources and tools to assist all lawyers with being well. This presentation will include an analysis of the data spurring the movement, anecdotal experiences related to unique burdens borne by lawyers, and discussion of the work being done to help lawyers healthily manage those burdens.
Speakers: John R. Gunn, The Gunn Law Firm, PC, St. Louis; Hon. William J. Gust, St. Louis County Court, St. Louis
Moderator:
May 4 | Andrew Sartorius, The Missouri Bar
Faculty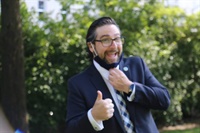 President, The Missouri Bar
The Gunn Law Firm, P.C.
---
John Gunn is the 2020-2021 President of The Missouri Bar.
John represents individuals and businesses in a variety of matters ranging from complex fiduciary litigation matters to minor probate proceedings. He has tried cases in several counties and has successfully litigated matters in probate, civil, equity and administrative courts in the State of Missouri and Illinois. John has also successfully argued matters before the Missouri Court of Appeals and has assisted in the successful litigation of matters before the Supreme Court of Missouri.
John earned his J.D. from St. Louis University School of Law in 2000. He attended Villanova University for his undergraduate studies from which he earned his B.A. in 1997.
John previously served on the Young Lawyers' Section Council of The Missouri Bar, including as a delegate to the ABA YLD Assembly and as the YLS delegate to The Missouri Bar Board of Governors. He also served for years as a member of the Bar Association of Metropolitan St. Louis (BAMSL) Board of Governors as well as the executive committees of the BAMSL Young Lawyers Division and previously as president of The Lawyers Association of St. Louis.
---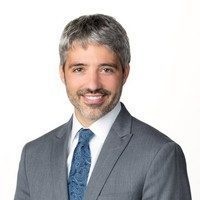 Probate Commissioner-St. Louis County Court
---
William Gust is the Probate Commissioner for probate court of St. Louis County. Commissioner Gust regularly hears a variety of contested probate matters including: adult guardianships, minor guardianships, contested matters relating to decedent estates, trust matters, and mental health civil commitment matters. Commissioner Gust also presides over the administration of probate matters. Prior to his time on the bench, Commissioner Gust was a shareholder at an Am Law 100 law firm. While in practice he maintained both a local and national practice. He tried and litigated cases in various parts of the United States, ranging from St. Louis County Probate Court to Delaware Chancery Court. His specialties included everything from contested probate matters to complex civil matters.
---
Dates
Tue, Jun 22, 2021 - 01:00pm to 02:41pm CDT
Thu, Jul 22, 2021 - 12:00pm to 01:41pm CDT
Wed, Aug 11, 2021 - 10:00am to 11:41am CDT
Tue, Sep 07, 2021 - 01:00pm to 02:41pm CDT
Thu, Oct 14, 2021 - 12:00pm to 01:41pm CDT
Tue, Nov 09, 2021 - 10:00am to 11:41am CST
Wed, Dec 15, 2021 - 01:00pm to 02:41pm CST
Cancellation Policy
Click HERE to review the Cancellation Policy.