Description
Presented by MoBarCLE and the Young Lawyers' Section. Lunch Break Legal Basics are convenient 1-hour webinars covering fundamentals and providing practice tips on core legal concepts.
DWI cases are unique in that they have both a criminal and civil aspect, each with its own rules and requirements which must be mastered. Join Mathew T. Jett, experienced DWI attorney, and learn how to handle a DWI case from start to finish. Information presented will cover both the basic principles as well as specific issues to be raised in order to consistently obtain the best possible outcome on every DWI you defend.
Speaker: Mathew T. Jett, Jett Legal, St. Louis
Faculty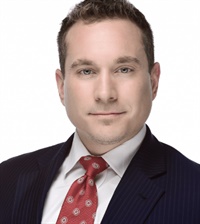 Jett Legal
---
Matt Jett runs a solo firm based out of St. Louis. His practice primarily consists of DWI defense, including criminal defense of DWI, and Civil Plaintiff's representation on DOR suspensions, revocations, petitions for license reinstatement and petitions for limited driving privileges. The other half of his practice is devoted to Plaintiff's personal injury representation.
He began his career working closely alongside a respected St. Louis area criminal Defense Attorney known for his willingness to take cases to jury trial. While working with him Matt developed a passion for being in the courtroom and being in trial. He quickly developed a great interest in the niche area of DWI defense as it allowed him to be in the court room and gave him the opportunity to get a significant amount of trial experience.
About 2 years into his practice he accepted a position as an associate attorney at a firm concentrating on Plaintiff's employment claims and DWI. He handled both types of matters while working with that firm, which was when he discovered his passion for civil Plaintiff's work. About a year after joining that firm he started his own private practice focused solely on DWI and Plaintiff's Personal Injury claims.
---
Cancellation Policy
Click
HERE
to review the Cancellation Policy.