Description
Originally presented during our 2020 Solo & Small Firm Virtual Conference, Aug 19-21.
Whether you face a pandemic or natural disaster, suffer a cyber-attack, lose your electronic device with client information, face a sudden illness or accident that takes you away from your law practice, or other event, several of Missouri's Rules of Professional Conduct can help you prepare you for these scenarios.
Speaker: Melinda J. Bentley, Legal Ethics Counsel, Jefferson City
Faculty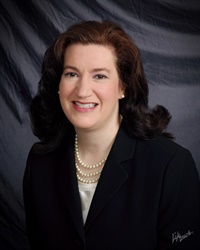 Legal Ethics Counsel
---
Melinda J. Bentley serves as Legal Ethics Counsel, and she provides oral and written informal advisory opinions to attorneys on issues related to the Missouri Rules of Professional Conduct. In that position, she also serves as administrator and counsel to the Advisory Committee of the Supreme Court of Missouri.
---
Dates
Thu, Mar 04, 2021 - 01:00pm to 02:11pm CST
Fri, May 07, 2021 - 12:00pm to 01:11pm CDT
Fri, Jul 09, 2021 - 12:00pm to 01:11pm CDT
Cancellation Policy
Click HERE to review the Cancellation Policy.