Description
Sponsored by MoBarCLE and The Veterans Clinic at the University of Missouri
This program is designed to meet the accreditation requirements of the Department of Veterans Affairs. The following topics will be covered:
Representation of veterans and qualifying family members before the VA

VA disability claims procedures

Basic eligibility for VA benefits

Appeal rights

Disability compensation

Dependency and indemnity compensation

VA pensions
Speaker: Brent G. Filbert, Attorney, The Veterans Clinic at University of Missouri School of Law, Columbia
Moderator: Timothy M. Intessimone, Attorney at Law, THE LAW OFFICES OF TIMOTHY INTESSIMONE, Joplin
Speaker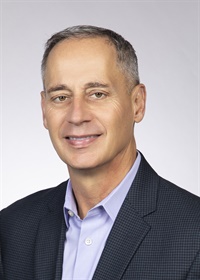 Veterans Advocacy Project
---
Brent Filbert is the Director of Military Law at the Veteran Advocacy Project (VAP). From 2018 to 2021, Brent served as the Clinical Director at the Veterans Clinic at the University of Missouri School of Law, where he established the Veteran Clinic's discharge upgrade program and oversaw all upgrade cases. In addition to teaching veterans and law and trial advocacy, Brent also represented veterans in VA disability compensation appeals, prepared and submitted amicus briefs in important veterans law cases, and put together an annual national symposium on veterans law issues.
Prior to joining the Veterans Clinic, Brent spent 30 years as an attorney in the military and in private practice. He served as Appellate Defense Counsel and Judge for the Navy-Marine Corps Court of Criminal Appeals; he was a prosecutor and defense counsel in military criminal trials; and he worked as a Special Assistant U.S. Attorney in Philadelphia, Pennsylvania. Brent retired as a Navy Captain in 2018. In private practice, Brent served as litigation counsel for Hughes, Hubbard & Reed, and a partner at Shook, Hardy & Bacon, working as a litigation attorney on product liability and toxic tort cases. He is an undergrad alum of University of Missouri (with honors),and received his J.D. (with distinction) at University of Missouri – Kansas City. Brent is also a distinguished graduate of the Naval War College – College of Naval Command and Staff, and has an LL.M. in Trial Advocacy from Temple University School of Law.
---
Cancellation Policy
Click
HERE
to review the Cancellation Policy.