Description
This program will discuss and explore best practices when future "open" medical issues are expected by an award or settlement and the current process in handling such disputes before the LRIC. In 2015 the Missouri Supreme Court held that the LRIC retained jurisdiction of open medical disputes post award and settlement in State ex rel. ISP Minerals, Inc. v. LRIC, 465 S.W.3d 471 (Mo. 2015). The new LRIC regulations regarding this issue, adopted in October 30, 2019, will be reviewed, and discussed as well as commutation of open future medical benefits by an annuity or Medicare Set-Aside trust account.
Speaker:  ​Nancy R. Mogab, Curtis,Heinz,Garrett & O'Keefe, PC, St. Louis

Note: This material qualifies for self-study credit only. Pursuant to Regulation 15.04.5, a lawyer may receive up to six hours of self-study credit in a reporting year. Self-study programs do not qualify for ethics, elimination of bias or Kansas credit.
Speaker Bio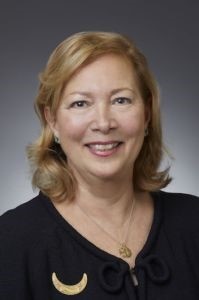 Curtis,Heinz,Garrett & O'keefe
---
Nancy R. Mogab, principle at Curtis, Heinz, Garrett & O'Keefe P.C. representing injured individuals in workers' compensation and personal injury cases, the disabled in social security and veterans disability claims She is a frequent speaker at CLE's and written articles for publication for Local, State and National Bar Associations.
---
Cancellation Policy
Click HERE to review the Cancellation Policy.