Description
Originally presented at the Solo & Small Firm Conference, June 9-11, 2021
An overview of the law of Search & Seizure Law pertaining to searches of homes and cars, with an emphasis on important cases and recent cases.
Speaker: H. Morley Swingle, Office of Prosecuting Attorney, Columbia
Note: This material qualifies for self-study credit only. Pursuant to Regulation 15.04.5, a lawyer may receive up to six hours of self-study credit in a reporting year. Self-study programs do not qualify for GAL Certification, ethics, elimination of bias or Kansas credit.
Speaker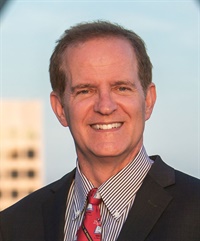 Office of Prosecuting Attorney
---
H. Morley Swingle, is an Assistant Prosecuting Attorney for Boone County, Missouri. He previously served as the Prosecuting Attorney for Cape Girardeau County, as an Assistant United States Attorney for the Eastern District of Missouri, as a criminal defense lawyer in Denver, and as a prosecutor in the Armed Offender Unit of the St. Louis Circuit Attorney's Office. He has tried 178 jury trials and has personally handled 111 homicide cases, including several death penalty cases. He has taught at continuing legal education seminars around the country. He has published several books, both fiction and nonfiction, and is a member of Mystery Writers of America.
---
Cancellation Policy
Click
HERE
to review the Cancellation Policy.