Description
Presenter: Melinda Bentley, Missouri Ethics Counsel, Jefferson City
This program will provide an update on recent amendments to the Missouri Rules of Professional Conduct, recently published Informal Opinions, other timely ethics issues, and resources.
Speaker Bio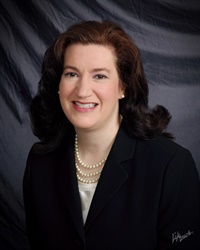 Legal Ethics Counsel
---
Melinda J. Bentley serves as Legal Ethics Counsel, and she provides oral and written informal advisory opinions to attorneys on issues related to the Missouri Rules of Professional Conduct. In that position, she also serves as administrator and counsel to the Advisory Committee of the Supreme Court of Missouri. She began serving in that position in 2012. Prior to that she worked for the Illinois State Bar Association. She is a frequent speaker and author on professional responsibility matters. Ms. Bentley currently serves as a member of the American Bar Association Standing Committee on Ethics and Professional Responsibility. She also currently serves on the Planning Committee for The Missouri Bar Solo and Small Firm Conference, and is a member of The Missouri Bar, Illinois State Bar Association, American Bar Association, National Organization of Bar Counsel, Bar Association of Metropolitan St. Louis, and Cole County Bar Association. She was a board member and officer of the National Organization of Bar Counsel from 2015-2020, including a term as President from 2018-2019, and formerly served as a member (2015-2016) and Chair (2016-2018) of the Editorial Board of the ABA/BNA Lawyers' Manual on Professional Conduct.
---
Cancellation Policy
Cancellations received on or before September 1, 2021 will receive a full refund. No refunds will be given for cancellations received after September 1, 2021. You will have access to the programs' self-study materials located in your online account.
Cancellations must be received in writing and sent via email to klepper@mobar.org.