Description
Representing a parent in an abuse and neglect case in Juvenile Court may seem the same as representing any other client, however, there are many nuisances and acronyms that come along with Juvenile Court. Knowing the procedural differences, getting to know who the "team" consists of and understanding the important timelines are crucial before taking on your first case. This presentation will break down the basics of an abuse and neglect case from protective custody to termination of jurisdiction and how to adequately prepare a parent client for the entire process.
Speaker: Trisha E. McCulloch, The Center for Family Law, St. Charles
Note: This material qualifies for self-study credit only. Pursuant to Regulation 15.04.5, a lawyer may receive up to six hours of self-study credit in a reporting year. Self-study programs do not qualify for GAL Certification, ethics, elimination of bias or Kansas credit.
Speaker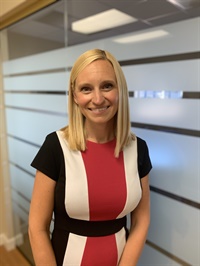 The Center For Family Law
---
Trisha McCulloch graduated from UMKC School of Law in May of 2012 with Honors and an emphasis in Family Law. During her time in law school, Trisha served as an editor for the Law Review and was selected as a Teaching Assistant for the Legal Writing Department for her second and third year of law school.
In 2014, she accepted a position with the St. Charles County Juvenile Center as a contract guardian ad litem for abuse and neglect cases throughout St. Charles County. Trisha opened the law firm of TEM Law, LLC in September of 2015. Prior to establishing her own firm, she was an associate in St. Charles, Missouri from 2012 where she worked as his family law associate for Todt, Ryan & McCulloch.
Trisha serves as treasurer for the St. Charles County Family Resource Center and for the St. Charles County Bar Association. She is on the executive committee of the Young Lawyers Board of the Missouri Bar Association and a provisional judge in Cottleville, Missouri.
---
Cancellation Policy
Click HERE to review the Cancellation Policy.