Description
Great news! The petition for appointment has been successful, and your client has been named conservator of a disabled person. Now what? This seminar will walk through the timeline of a conservatorship, including initial steps after appointment, payment of expenses and claims, annual settlements, and terminating the conservatorship. The seminar will also discuss options for avoiding conservatorships.
What you will learn:
How you can help your clients avoid a conservatorship;
First steps for the newly appointed conservator;
Support orders, approval and ratification of expenses, and managing assets;
Claims against the estate;
Annual settlements; and
Terminating the conservatorship.
Speaker & Moderator: Timothy McCurdy, Lashly & Baer, PC, St. Louis
Speaker Bio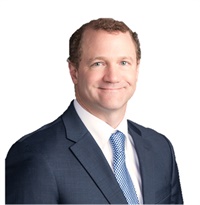 Lashly & Baer, P.C.
---
Timothy F. McCurdy practices guardianships, fiduciary litigation, and elder law at Lashly & Baer, P.C. in St. Louis. Tim represents individuals and medical providers seeking appointment of guardians and conservators, as well as respondents. Tim has practiced in St. Louis since graduating from Notre Dame Law School in 2002.
---
Cancellation Policy
Click
HERE
to review the Cancellation Policy.