Description
What you will learn:
Abandoning the "Corporate Mind-Set" and Adopting the "Partnership Mind-Set"

Articles of Organization - Understanding Who has Authority to Act and Why

Management - Member vs Manager - Why it Matters

The Sole Member Operating Agreement

Initial Capital Contribution
Voluntary Withdrawal - DANGER

What Terminates Membership ... Events of Withdrawal

Understanding Economic vs. Governance Interest (Charging Order Protection)

Distriutions vs. Profit & Losses

Meetings - Why?
Dissolution - the Forgotten Operating Agreement Provision

Transfer of Membership

Trustee of Revocable Trust as Member - Transfer on Death
Speaker: James A. Borchers, InNovare Law, LC, St. Charles
Note: This material qualifies for self-study credit only. Pursuant to Regulation 15.04.5, a lawyer may receive up to six hours of self-study credit in a reporting year. Self-study programs do not qualify for GAL Certification, ethics, elimination of bias or Kansas credit.
Speaker Bio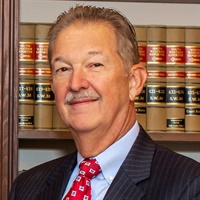 InNovare Law, LC
---
Jim Borchers has over 30 years of experience in small business, commercial transactions, real estate and estate planning. He received his BA in Economics from Valparaiso University, JD from Gonzaga University and LL.M in Taxation from Washington University, St. Louis. Jim teaches LLC's for The Missouri Bar and NBI in Missouri, Kansas and for national audiences. He expects to publish a new Missouri limited liability company practice manual with forms in 2021.
---
Cancellation Policy
Click HERE to review the Cancellation Policy.