Description
What you will learn:
Abandoning the "Corporate Mind-Set" and Adopting the "Partnership Mind-Set"

Articles of Organization - Understanding Who has Authority to Act and Why

Management - Member vs Manager - Why it Matters

The Sole Member Operating Agreement

Initial Capital Contribution
Voluntary Withdrawal - DANGER

What Terminates Membership ... Events of Withdrawal

Understanding Economic vs. Governance Interest (Charging Order Protection)

Distriutions vs. Profit & Losses

Meetings - Why?
Dissolution - the Forgotten Operating Agreement Provision

Transfer of Membership

Trustee of Revocable Trust as Member - Transfer on Death
Speaker: James A. Borchers, InNovare Law, LC, St. Charles
Note: This material qualifies for self-study credit only. Pursuant to Regulation 15.04.5, a lawyer may receive up to six hours of self-study credit in a reporting year. Self-study programs do not qualify for GAL Certification, ethics, elimination of bias or Kansas credit.
Speaker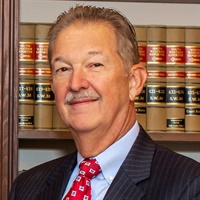 ---
Cancellation Policy
Click HERE to review the Cancellation Policy.