Description
From a market share of $17.82 billion in 2017, drones are expected to hit $48.88 billion in 2023. While a majority of the market share is occupied by commercial and recreational users, many governmental, public agencies and municipalities have started to utilize drones as well. This presentation will discuss the application process for public entities and will also conduct a deep-dive analysis of privacy and 4th Amendment caselaw considerations that all public entities must contemplate before implementing a drone in their day-to-day operations.
What you will learn:
FAA Part 107 Rules
Part 107 License v. Certificate of Authorization (COA)
Invasion of Privacy Issues
4th Amendment Considerations
Speaker: Timothy J. Laughlin, Laughlin Law Office, LLC, Kansas City
Note: This material qualifies for self-study credit only. Pursuant to Regulation 15.04.5, a lawyer may receive up to six hours of self-study credit in a reporting year. Self-study programs do not qualify for GAL Certification, ethics, elimination of bias or Kansas credit.

Speaker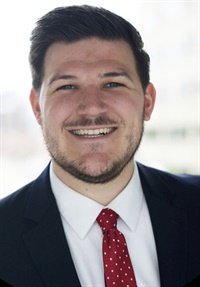 Long & Robinson, LLC
---
Tim Laughlin is the founder of Laughlin Law Office, LLC. LLO represents clients with environmental and drone-related legal issues. Tim has represented clients in multi-million dollar administrative nuclear waste and water permit proceedings and has consulted businesses, individuals and municipalities regarding drone safety, liability and personal injury claims.
---
Cancellation Policy
Click HERE to review the Cancellation Policy.