Description
Originally presented at our Solo & Small Firm Conference, June 9-11, 2021
You've read the headlines. Unfortunately, the question now is not if your information is going to be accessed or stolen, but when. Mark Lanterman will inform the attendees of current developments in the digital underground, provide realistic advice for cyber protection, and discuss high-profile cyber crime events and digital evidence.
Speaker & Moderator: Mark Lanterman, Chief Technology Officer, Computer Forensic Services, Minneapolis, MN
Speaker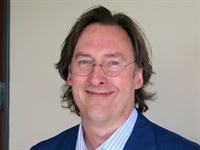 Computer Forensics Services
---
Mark Lanterman is the Chief Technology Officer of Computer Forensic Services. Before entering the private sector, Mark was a member of the U.S. Secret Service Electronic Crimes Taskforce. Mark has 28 years of security and forensic experience and has testified in over 2000 cases.
---
Cancellation Policy
Click
HERE
to review the Cancellation Policy.