Description
Originally presented at our Solo & Small Firm Conference, June 9-11, 2021
This seminar is designed for attorneys that handle personal injury, worker's compensation, or Social Security cases. You will learn how to properly handle cases when ERISA plans claim subrogation or reimbursement, and also how to coordinate benefits when someone gets disability benefits under ERISA, Social Security & worker's compensation law.
Speaker: Phillip A. Tatlow, Bollwerk & Tatlow, LLC, Kirkwood
Speaker Bio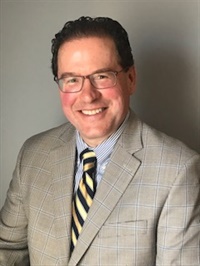 Bollwerk & Tatlow, L.L.C.
---
Phillip Tatlow graduated in 1991 from SLU of Law. He is licensed in Missouri, Illinois and Wisconsin. Phil Tatlow co-counsels with other attorneys on complex personal injury and ERISA claims. He has successfully handled over 200 ERISA cases in multiple states. He's also top rated by Martindale, AVVO, and Super Lawyers.
---
Dates
Thu, Dec 02, 2021 - 12:00pm to 01:15pm CST
Tue, Apr 12, 2022 - 12:00pm to 01:15pm CDT
Cancellation Policy
Click
HERE
to review the Cancellation Policy.