Description
Originally presented at our Solo & Small Firm Conference, June 9-11, 2021
From cloud computing to smart phones, from social media to email to hacking... technology is a constantly changing field. How do these changes in technology affect the ethical obligations of the legal community? Computer forensic expert Mark Lanterman will discuss the interesting and changing intersection of law, ethics, and technology.

Speaker: Mark Lanterman, Chief Technology Officer, Computer Forensic Services, Minneapolis, MN
Speaker Bio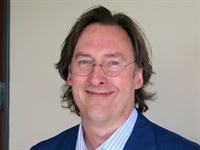 Computer Forensics Services
---
Mark Lanterman is the Chief Technology Officer of Computer Forensic Services. Before entering the private sector, Mark was a member of the U.S. Secret Service Electronic Crimes Taskforce. Mark has 28 years of security and forensic experience and has testified in over 2000 cases.
---
Dates
Thu, Oct 07, 2021 - 01:00pm to 01:49pm CDT
Tue, Jan 25, 2022 - 12:00pm to 12:49pm CST
Cancellation Policy
Click
HERE
to review the Cancellation Policy.