Description
This presentation will assist in overcoming hurdles encountered when working dispute resolution cases.
Speaker: Michael P. Downey, Downey Law Group LLC, St. Louis
Moderator:
JUL 27 | Ryan E. Neal, Clayton
SEP 15 | Veronica Johnson, Howard & Johnson, LLC, St. Louis
Speaker Bio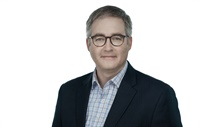 Downey Law Group LLC
---
Michael P. Downey is a legal ethics lawyer and founder of Downey Law Group LLC, a St. Louis law firm devoted to legal ethics, lawyer discipline defense, and the law of lawyering. Michael regularly advises lawyers at law firms and legal departments regarding legal ethics and risk management issues. Michael also assists lawyers responding to disciplinary complaints, and has defended lawyers in civil litigation and disciplinary cases in both Missouri and Illinois. In 2014, Missouri Lawyers Weekly named Michael a "Most Influential Lawyer" as the "go-to legal ethics lawyer in Missouri." Learn more about Michael and his practice at www.DowneyLawGroup.com, or contact him at (314) 961-6644 or mdowney@DowneyLawGroup.com.
---
Cancellation Policy
Click HERE to review the Cancellation Policy.