Description
While ramping up the availability of coronavirus vaccinations and addressing the fiscal crisis facing many Americans, President Biden has placed as one of his top priorities to increase affordability of housing and address housing discrimination. To put it lightly, evictions have become one of the hottest topics of the year as real estate investors and landlords become increasingly angry after operating under 11 months of eviction and foreclosure moratoriums. Julie Anderson will be providing you with an in-depth review of eviction law, how COVID-19 has impacted the real estate industry and some of the hottest topics in the industry including the right to counsel movement, the right to comfort animals, the criminal as a protected class, increasing protections for victims of domestic violence and bankruptcy.
Things you will learn:
Quick Overview of the State and Federal Law that Impact Landlords

The Social / Political Views of Eviction
Eviction Law - really pay attention to where to find the resources necessary to comply

Abandonment

Considerations for Drafting Notices

How COVID-19 has Impacted Eviction Law

Tenant's Right to Raise Habitability as a Defense to an Eviction
What to do When your Tenant files Bankruptcy

How to Handle Domestic Violence

What to do if a Tenant Dies

Tenant's Right to Comfort Animals

Tenants in Bankruptcy
Speaker:  Julie A. Anderson, The Law Offices Anderson & Associates, Kansas City & Westwood, KS
Moderator:
AUG 18 | Julie A. Anderson
Speaker Bio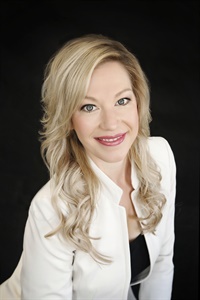 The Law Offices Anderson & Associates
---
Julie Anderson is the managing partner at Anderson & Associates, a WBE full-service law firm concentrating its practice in Missouri and Kansas landlord tenant law, debt collection, foreclosure and creditor-related litigation. She has been recognized as a Thompson Reuters "Super Lawyer" and Kansas City Business Journal's "Best of the Bar."
---
Cancellation Policy
Click HERE to review the Cancellation Policy.