Description
For young lawyers and lawyers new to litigation, a jury trial can be daunting. There are many "unknowns", and not everyone has a mentor or coworker to go to for guidance. This program will answer questions I wish I could have asked someone before my first trial, as well as share lessons learned the hard way by myself and other experienced trial attorneys.
Speaker: Tristin M. Estep, Missouri Attorney General's Office, St. Louis
Moderator:
Kevin L. Barnes, Assistantgeneralcounsel.Com, St. Louis
Speaker Bio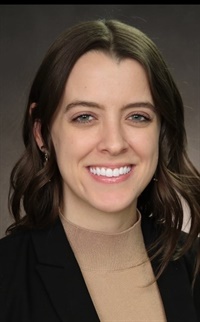 Missouri Attorney General's Office
---
Tristin Estep is an Assistant Attorney General representing the State of Missouri in criminal prosecutions statewide. She has been a prosecutor in Cole County and the City of St. Louis, where she was a member of the Special Victims Unit focusing on sexual assaults and other cases involving child victims.
---
Cancellation Policy
Click HERE to review the Cancellation Policy.