Description
Originally presented at our Solo & Small Firm Conference, June 9-11, 2021
This program will discuss the different methods of eviction in Missouri and the impact of COVID on eviction proceedings. There will also be a discussion of tenant defenses. This session will give attendees a better understanding of the statutory framework and the procedural requirements for bringing an eviction action.
Speakers: Hon. Janette K. Rodecap, 16th Judicial Circuit, Kansas City; Hon. David A. Roither, 22nd Judicial Circuit, St. Louis; Robert Wise, Attorney at Law, Kansas City
Moderator: Robert Wise
Speaker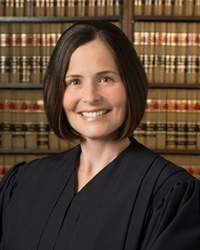 16th Judicial Circuit
---
Associate Circuit Judge Janette Rodecap was appointed to the bench in 2014. Before that, she served as a Jackson County prosecutor and as a judicial law clerk for the Supreme Court of Palau and U.S. District Court Judge Nanette Laughrey. She graduated from the University of Iowa College of Law.
---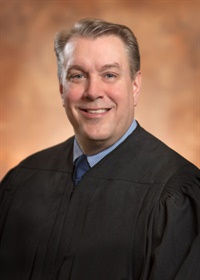 22nd Judicial Circuit
---
Judge David Roither is an Associate Circuit Judge in the 22nd Judicial Circuit of the State of Missouri. Judge Roither has been a member of the Missouri Bar since 1999 and was in a litigation practice with his former partner the Honorable Jeffrey Medler from December, 2000, through January, 2018.
---

Attorney At Law
---
Robert J. Wise has practiced law in Missouri since 1975 when he graduated from the University of Missouri-Columbia Law School. He specializes in representing rental property owners and managers. He is a frequent speaker to property owners and attorneys on landlord-tenant law, collections, Fair Housing, and related areas and has spoken to Solo & Small firm regarding operating a law office from home. From 1999-2003 he was the executive director of the Missouri Apartment Association. He also currently serves as the executive director of Mid-America Crime Free which educates landlords and managers about crime prevention in rental housing.
---
Cancellation Policy
Click
HERE
to review the Cancellation Policy.