Description
Originally presented at our Solo & Small Firm Conference, June 9-11, 2021
This very useful and entertaining presentation on preparation for lawyers who don't go to trial all that often. We discuss trial economics, trial themes and strategies, and demonstrate low-cost ways to present evidence. Attendees will get useful forms to present evidence, track admission of exhibits, and prepare arguments.
Speaker: Claude Ducloux, LawPay
Note: This material qualifies for self-study credit only. Pursuant to Regulation 15.04.5, a lawyer may receive up to six hours of self-study credit in a reporting year. Self-study programs do not qualify for GAL Certification, ethics, elimination of bias or Kansas credit.
Speaker Bio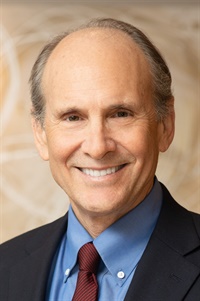 Events Coordinator
LawPay
---
Claude E. Ducloux is an Attorney licensed in Texas, Colorado and California who speaks regularly on Legal Ethics, Law Office Management, and Trial-Related topics. In 2011, he won the highest statewide award from the State Bar of Texas for lifetime contribution to CLE, and has been invited to speak in more than 400 programs since Jan 1, 2009, and serving as course director of numerous institutes and advanced courses. Mr Ducloux has a long legacy of bar service, including being President of the Austin Bar Association, and serving as Chair of almost every major Bar-related entity, as well as the Texas Bar Foundation. He is board certified in both Civil Trial Law and Civil Appellate Law.
---
Cancellation Policy
Click
HERE
to review the Cancellation Policy.