Description
What you will learn:
Status of the NPS (the bad company) Receivership, what if your client has an NPS plan? Could it happen again?
Who is who on a preneed plan (hint: it is confusing)
What happens to a person's preneed funds?
Who is in charge of the preneed money?
Insurance, Joint Accounts, Trusts
Guaranteed vs. non guaranteed contracts
Interest and earnings - who gets it?
"Spend-downs" and Chapter 208
Transferring contracts between funeral homes
Cancelling funeral plans
Refunds, when you can and (very often) when you can't!
Speaker: Donald C. Otto, Jr., Missouri Funeral Directors and Embalmers Association, Jefferson City
Note: This material qualifies for self-study credit only. Pursuant to Regulation 15.04.5, a lawyer may receive up to six hours of self-study credit in a reporting year. Self-study programs do not qualify for ethics or elimination of bias credit. Self-study does NOT qualify for Kansas credit.
Speaker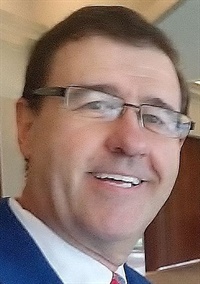 Missouri Funeral Directors and Embalmers Association
---
Cancellation Policy
Click
HERE
to review the Cancellation Policy.