Description
Originally presented at our Annual Workers' Compensation Institute, April 16, 2021.
The vast majority of the information humans process is done unconsciously. The steps we take together and individually are important in reducing bias and encouraging diversity, equity, and inclusion in the legal profession. This segment will help participants learn to identify several implicit biases; understand multiple impacts of bias on justice and in the legal profession, particularly based on sex and race; and gain knowledge of how to help interrupt bias in the legal profession.
Speaker & Moderator: Kristy A. Lambert, Legal Counsel, Missouri Commission on Human Rights, Kansas City
Speaker Bio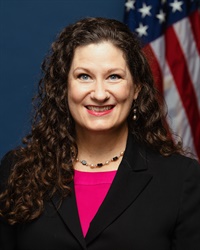 Missouri Commission on Human Rights
---
Kristy A. Lambert is Legal Counsel to the Missouri Commission on Human Rights (MCHR), which enforces the state's anti-discrimination law in employment, housing, and public accommodations. She also supervises the Kansas City office, including overseeing investigative operations for the region; manages the office's mediation program; administers its intern program; and conducts education and outreach programs. Ms. Lambert has filled key leadership roles in the planning of MCHR's Missouri Human Rights Conference, Region VII Fair Housing Assistance Program Training Conference, and in the writing and administration of multiple successful competitive federal grants from the U.S. Department of Housing and Urban Development for fair housing education and outreach.
The U.S. Commission on Civil Rights appointed Ms. Lambert to a four-year term as a member of its Kansas State Advisory Committee; the Commission is an independent, bipartisan federal agency charged with advising the President and Congress on civil rights matters and issuing an annual federal civil rights enforcement report. She also serves on the Project Equality Steering Committee that organizes an annual Diversity and Inclusion Summit in Kansas City.
Ms. Lambert earned her Juris Doctorate degree from the University of Kansas School of Law and graduated with Phi Kappa Phi honors from Oklahoma State University in Business Administration. She is licensed to practice law in Missouri, Kansas, and Oklahoma and was admitted to the bar of the U.S. Supreme Court. A native of Oklahoma, Ms. Lambert sings First Soprano with the Kansas City Symphony Chorus.
---
Cancellation Policy
Click
HERE
to review the Cancellation Policy.