Description
Presenter: Alan Pratzel, Chief Disciplinary Counsel, Jefferson City
This program will provide a review of data from the attorney discipline system; recent case decisions from the Supreme Court of Missouri; the requirement to report another lawyer's misconduct; and helpful pointers on responding to an ethics investigation.
Speaker Bio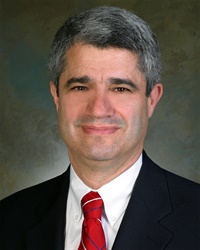 Office of the Chief Disciplinary Counsel
---
Alan Pratzel was appointed as the Chief Disciplinary Counsel by the Supreme Court of Missouri in April 2007. In that position, Mr. Pratzel oversees the system that receives, investigates and litigates ethics complaints against lawyers in Missouri. He began working for the attorney discipline system in 1985, serving as a Special Representative in the City of St. Louis. Prior to becoming Chief Disciplinary Counsel, Mr. Pratzel was in private practice for 30 years in St. Louis, engaging in various types of litigation. He is also an adjunct professor of Professional Responsibility at the University of Missouri School of Law in Columbia and at the Washington University School of Law in St. Louis.
---
Cancellation Policy
Cancellations received on or before September 1, 2021 will receive a full refund. No refunds will be given for cancellations received after September 1, 2021. You will have access to the programs' self-study materials located in your online account.
Cancellations must be received in writing and sent via email to klepper@mobar.org.