Description
Originally presented at our Solo & Small Firm Conference, June 9-11, 2021
The best of legal technology, practice management, electronics, services and incredibly useful websites for lawyers. This rapid-fire hour is full of great ideas you can immediately incorporate into your practice. We'll cover artificial intelligence legal document editing software, technology to improve remote working, tips for improving your web-meeting game, cybersecurity tips and services, home office equipment recommendations, and many other practice management tips, tricks and technologies.
Speaker: Barron K. Henley, Esq., Partner, Affinity Consulting Group, Columbus, OH
Speaker Bio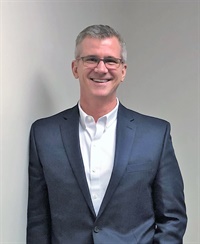 Affinity Consulting Group
---
Barron K. Henley, Esq. is one of the founding partners of Affinity Consulting Group, a legal technology consulting firm focused on automating and streamlining law firms and legal departments.? He earned his B.S./B.A. (marketing and economics) and J.D. from The Ohio State University and is a member of the American, Ohio and Columbus Bar Associations, and the Worthington Estate Planning Council.? He is a member of both the ABA Law Practice Management and the Real Property Trust and Estate Law ("RPTE") Sections. He's a member of RPTE Futures Task Force, a Board Member for the ABA TECHSHOW, and is the former Chair of the Ohio State Bar Association Law Office Automation & Technology Committee.? Mr. Henley heads Affinity's document assembly/automation and software training departments; he is a renowned expert on Microsoft Word, Adobe Acrobat and HotDocs document assembly software; and has authored legal-specific manuals on HotDocs, Adobe Acrobat, and Microsoft Word, Excel & Outlook.? Barron is also an expert in launching new law firms, overhauling existing firms, and documenting and re-engineering law firm processes.? Finally, Barron teaches continuing legal education (CLE) classes throughout the U.S. and Canada covering a wide variety of topics related to law practice management, technology and ethics.?
---
Dates
Wed, Dec 08, 2021 - 12:00pm to 12:59pm CST
Tue, Apr 05, 2022 - 12:00pm to 12:59pm CDT
Cancellation Policy
Click
HERE
to review the Cancellation Policy.