Description
Originally presented at our MOSOLO Small Firm Conference, June 9-11, 2022
Using a 30-item checklist as the presentation backdrop, this program will highlight common malpractice and ethical concerns solo, small firm and rural lawyers face and share practical tips lawyers can use to responsibly address the concerns identified.
Speaker:   Mark Bassingthwaighte, ALPS Legal Malpractice Insurance
Moderator:
SEP 20 | Christina O. Miller, Reproductive Family Law Center, Kansas City
Speaker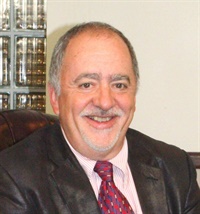 ALPS Legal Malpractice Insurance
---
Since 1998, Mark Bassingthwaighte, Esq. has been a Risk Manager with ALPS, the nation's largest direct writer of lawyers' malpractice insurance. Mr. Bassingthwaighte has conducted over 1200 law firm risk management assessment visits, presented over 550 CLEs throughout the United States, and written extensively on risk management, ethics, and technology.
---
Dates
Wed, Oct 19, 2022 - 02:00pm to 02:54pm CDT
Thu, Jan 19, 2023 - 12:00pm to 12:54pm CST
Wed, Feb 15, 2023 - 12:00pm to 12:54pm CST
Cancellation Policy
Click
HERE
to review the Cancellation Policy.