Description
Originally presented at our MOSOLO Small Firm Conference, June 9-11, 2022
How to successfully set yourself up to collect attorney's fees from your clients from start to finish, including using good client intake forms, attorney fee agreements, fee dispute resolution, filing suit, bar compliant and malpractice issues, and collection of attorney's fees post- judgment.
Speaker: Chris M. Troppito, Troppito Miller Griffin, LLC, Kansas City

Speaker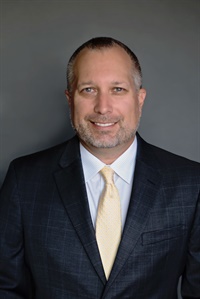 Troppito Miller Griffin, LLC
---
Christopher Troppito has been practicing debtor/creditor law for over 20 years, with an emphasis on creditor collections. He has represented numerous law firms and attorneys in Kansas City in the collection of their attorney's fees, all the way from simple pre-suit negotiations and mediations, to filing lawsuits, trying cases, and post-judgment collections.
---
Dates
Wed, Oct 12, 2022 - 02:00pm to 02:51pm CDT
Fri, Dec 30, 2022 - 12:00pm to 12:51pm CST
Wed, Feb 22, 2023 - 02:00pm to 02:51pm CST
Thu, Apr 13, 2023 - 12:00pm to 12:51pm CDT
Cancellation Policy
Click
HERE
to review the Cancellation Policy.