Description
Originally presented at our MOSOLO Small Firm Conference, June 9-11, 2022
This program will provide practical advice for how lawyers can avoid a bar complaint, and steps to take when a bar complaint appears likely. The presenter will draw upon almost twenty years representing respondents in hundreds of bar complaints – and advising even more lawyers how to get out of tough situations – to share tips on how to avoid complaints and how to deal with complaints when they arise.
Speaker & Moderator: Michael Downey, Downey Law Group LLC, St. Louis
Speaker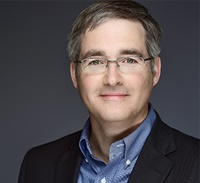 Downey Law Group LLC
---
Michael P. Downey is a legal ethics lawyer and founder of Downey Law Group LLC, a St. Louis law firm devoted to legal ethics, lawyer discipline defense, and the law of lawyering. Michael regularly advises lawyers at law firms and legal departments regarding legal ethics and risk management issues. Michael also assists lawyers responding to disciplinary complaints, and has defended lawyers in civil litigation and disciplinary cases in both Missouri and Illinois. In 2014, Missouri Lawyers Weekly named Michael a "Most Influential Lawyer" as the "go-to legal ethics lawyer in Missouri."
---
Cancellation Policy
Click
HERE
to review the Cancellation Policy.