Description
Missouri law for will and trust contests is well-established. But what about non-probate transfers? As non-probate transfers become increasingly common, entire estates can pass to beneficiaries without a probate estate ever being opened or a trust being used. As a result, challenging non-probate transfers is becoming an important part of fiduciary litigation. This seminar will discuss the tools available to challenge non-probate transfers, and steps planners can use to try to protect against such challenges.

Topics discussed during this seminar will include the following:

• The legal requirements for different types of non-probate transfers;
• Potential grounds for challenging the validity of non-probate transfers;
• Causes of action and remedies for challenging non-probate transfers;
• Transfers in fraud of marital rights; and
• Strategies for protecting non-probate transfers from later challenges.
Speaker: Timothy McCurdy, Lashly & Baer PC, St. Louis
Faculty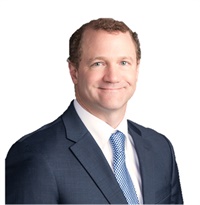 Mitchell, Brown & Associates, L.L.C.
---
Timothy F. McCurdy practices guardianships, fiduciary litigation, and elder law at Lashly & Baer, P.C. in St. Louis. Tim represents individuals and medical providers seeking appointment of guardians and conservators, as well as respondents. Tim has practiced in St. Louis since graduating from Notre Dame Law School in 2002.
---
Dates
Tue, Oct 04, 2022 - 12:00pm to 12:50pm CDT
Thu, Dec 08, 2022 - 12:00pm to 12:50pm CST
Wed, Feb 08, 2023 - 12:00pm to 12:50pm CST
Cancellation Policy
Click
HERE
to review the Cancellation Policy.