Description
This presentation will show the advantages of scheduling and taking depositions early in a Family Law case. Rather than incurring an unnecessary expense, Mr. Craig Ritchie will explain how depositions generally save money by leading to early settlement. He will also demonstrate how depositions dovetail with other discovery tools and can streamline trial preparation. Finally, he will show how depositions assist in pre-trial conferences and how to use them effectively at trial.
Speaker & Moderator: Craig D. Ritchie, Ritchie, Soper & Schutt LLC, St. Joseph
Faculty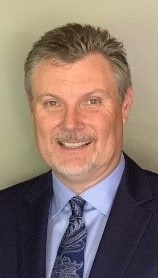 Ritchie, Soper & Schutt LLC
---
Craig D. Ritchie is the founding partner of the law firm of Ritchie, Soper & Schutt, PC, with offices in St. Joseph, Liberty, Plattsburg and Columbia, Missouri. Mr. Ritchie has practiced family law exclusively for over thirty years.
---
Dates
Thu, Jul 21, 2022 - 12:00pm to 01:42pm CDT
Cancellation Policy
Click
HERE
to review the Cancellation Policy