Description
This presentation will address why diversity allows all to have an equal opportunity to achieve success and happiness. In addition, this presentation will discuss how we need to have diversity to compete in the world's economy.
Speaker: Lawrence J. Altman, Attorney at Law, Overland Park, KS
Speaker Bio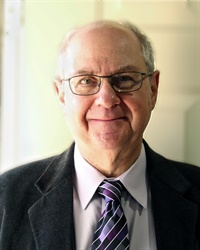 Attorney At Law
---
Prior to his retirement, Mr. Altman was the Lead Attorney and Compliance Officer for Special Education and Section 504 and the Title IX Coordinator for the Kansas City Missouri Public School District. He is currently an Adjunct Professor at Avila University. He has published two books related to educational issues.
---
Dates
Wed, Mar 23, 2022 - 02:00pm to 02:50pm CDT
Wed, May 04, 2022 - 12:00pm to 12:50pm CDT
Thu, Jun 16, 2022 - 02:00pm to 02:50pm CDT
Cancellation Policy
Click
HERE
to review the Cancellation Policy.