Description
Diversity is a gift that all those who live in the United States should cherish. Sadly, because of discrimination and the failure to diversify, some believe that our economy has suffered trillions in economic losses. Those who attend this session will learn how the failure to diversify and discrimination has hindered our economy in reaching its full potential. Indeed, eliminating discrimination in the banking industry alone would add trillions to the economy.
Speaker: Lawrence J. Altman, Attorney at Law, Overland Park, KS
Moderator: LaTonya J. Marshall, LaTonya J. Marshall, Attorney at Law, Sedalia
Speaker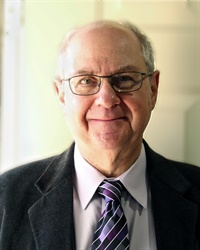 Attorney At Law
---
Prior to his retirement, Mr. Altman was the Lead Attorney and Compliance Officer for Special Education and Section 504 and the Title IX Coordinator for the Kansas City Missouri Public School District. He is currently an Adjunct Professor at Avila University. He has published two books related to educational issues.
---
Cancellation Policy
Click
HERE
to review the Cancellation Policy.