Description
Tools like Zoom allow you to market and service clients in an incredibly scalable & cost-efficient way. Learn the best practices & ways to use Zoom to build relationships and get new clients!
Speaker: Taylor Wells, Northwest Technologies Group, Portland, OR
Moderator:
MAR 22 | Taylor Wells
This program is part of a special program pricing series. The pricing for this series is variable, and will automatically adjust when you purchase qualifying programs HERE.
Bundle Pricing:
1 program: $120
2 programs: $75 per program (37% discount)
3 programs: $60 per program (50% discount)
Speaker Bio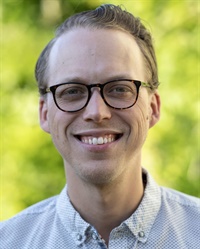 Northwest Technologies Group
---
Taylor Wells is the Director of Marketing for Northwest Technologies Group. Many small businesses lack the time and expertise internally to manage their technology infrastructure. NW Techs helps organizations utilize technology to reduce IT stress and increase productivity. Learn more about us at nwtechs.com.
---
Dates
Tue, Mar 22, 2022 - 02:00pm to 03:00pm CDT
Thu, May 12, 2022 - 01:00pm to 02:00pm CDT
Cancellation Policy
Click
HERE
to review the Cancellation Policy.