Description
This program is designed for experienced attorneys who want a deep dive into the psychological underpinnings of mediation negotiation. We will discuss the neuroscience in law; the psychology behind decision making; and trends we are seeing in mediation. 301 will be useful for attorneys who might consider becoming a mediator later in their practice. Mediation 101 and 201 are not prerequisites.
What you will learn:
Neuroscience in law
Psychology behind decision making
Cognitive biases in depth
Trends we are seeing in mediation
Speakers: Michael Geigerman & Kim Kirn, United States Arbitration, Inc., St. Louis
Moderator: Kim Kirn

This program is part of a special program pricing series. The pricing for this series is variable, and will automatically adjust when you purchase qualifying programs HERE.
Bundle Pricing:
1 program: $120
2 programs: $75 per program (37% discount)
3 programs: $60 per program (50% discount)
Speaker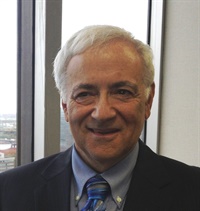 USA&M, INC
---
Michael Geigerman is the Managing Director of United States Arbitration, Inc (USAM). He has conducted over 4,500 mediations since 1986 on a wide variety of civil and commercial matters. Mike is co-chair of the MoBar ADR Committee. He serves on the U.S. District Court, Eastern District of Missouri ADR Committee and is an adjunct professor at Washington University School of Law. Mike is a distinguished fellow of the International Academy of Mediators.
---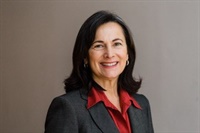 USA&M
---
Kim has conducted hundreds of mediations in personal injury (auto, trucking, wrongful death, premises liability and sexual misconduct) construction, real estate, special education, contracts, civil rights, class action, insurance coverage, professional malpractice and employment (discharge, tenure, disability, FMLA, wage and hour, first amendment and COVID) with US Arbitration & Mediation. Her 35+ year legal career includes mega-big law firms; uber-small law firms; and in-house counsel giving her a balanced approach to ADR. She is a member of National Association of Distinguished Neutrals; former national Board member of Association of Attorney Mediators; Vice-chair of the Missouri Bar Association ADR Committee; and past chair of BAMSL ADR Committee.
---
Cancellation Policy
Click
HERE
to review the Cancellation Policy.