Description
This program will share opportunities and best practices for in-house attorneys who may be new to pro bono work or looking to expand their pro bono practice. The program will be 50 minutes in length and will include a focus on applicable ethical rules. Attendees should come away feeling empowered to get involved in pro bono work.
What you will learn:
What pro bono is, and why it matters
Acknowledgement of unique challenges for in-house attorneys, and ways to overcome
Ideas and opportunities for starting or expanding a pro bono practice
Key ethical rules for attorneys engaging in pro bono work
Speaker: Emily A. Elam, Senior Vice President, Assistant General Counsel, Citi, U.S. Consumer Group, O'Fallon
Speaker Bio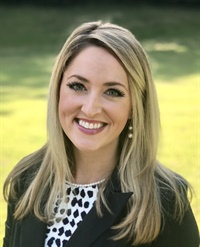 Citibank, N.A.
---
Emily Elam is a Senior Vice President and Assistant General Counsel in Citi's US Consumer Group. A passionate advocate for pro bono, Emily serves on Citi's North America Pro Bono Committee and co-leads the St. Louis Legal Department's robust pro bono program.
---
Dates
Wed, Mar 16, 2022 - 02:00pm to 02:50pm CDT
Thu, May 12, 2022 - 12:00pm to 12:50pm CDT
Tue, Jul 12, 2022 - 12:00pm to 12:50pm CDT
Cancellation Policy
Click
HERE
to review the Cancellation Policy.