Description
This engaging presentation teaches you both the reasoning behind, and purposes for the use of testimony, and solid techniques for training your witnesses, and the psychology behind cross-examination. The presentation includes certain checklists and witness prep instruction.
Speaker & Moderator: Claude Ducloux, LawPay 
This program is part of a special program pricing series. The pricing for this series is variable, and will automatically adjust when you purchase qualifying programs HERE.
Bundle Pricing:
1 program: $120
2 programs: $75 per program (37% discount)
3 programs: $60 per program (50% discount)
Speaker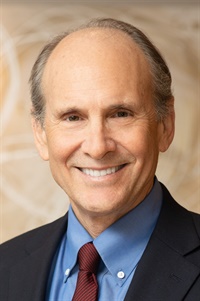 National Director of CLE, Ethics, and State Compliance
LawPay
---
Claude E. Ducloux, is an attorney licensed in Texas, Colorado and California who speaks nationally on legal ethics, law office management, and trial-related topics. In 2011, he won the highest statewide award from the State Bar of Texas for lifetime contribution to CLE and has been invited to speak in more than 500 programs in since January 1, 2016. Claude has served as course director and creator of numerous CLE institutes and advanced courses.
Mr. Ducloux has a long legacy of bar service, including being President of the Austin Bar Association, and serving as Chair of almost every major bar-related entity, as well as the Texas Bar Foundation. He is a board-certified civil trial and appellate attorney in Texas.
---
Cancellation Policy
Click
HERE
to review the Cancellation Policy.