Description
The ethics rules are all about deterring bad conduct…and who has conducted themselves badder than the worst thieves in history? Join the CLE Performer, Stuart Teicher, Esq., as he unearths the stories of some of the worst crooks in history and reveals the ethics lessons that lie beneath.
Topics include:
• Assisting in wrongdoing and Rule 8.4(a).
• Rule 1.6(b), financial crimes and frauds.
• What criminal gangs teach about Rule 1.10 (imputing conflicts).
Speaker: Stuart Teicher, The CLE Performer
Moderator:
NOV 15 | Cherlyn Crosby-Herberts, Esq., Crosby Law LLC, Cottleville
Speaker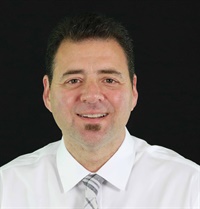 The CLE Performer
---
Stuart I. Teicher, Esq. is a professional legal educator who focuses on ethics law and writing instruction. A practicing attorney for over two decades, Stuart's career is now dedicated to helping fellow attorneys survive the practice of law and thrive in the profession. Mr. Teicher teaches seminars, provides in-house training to law firms and legal departments, provides CLE instruction at law firm client events, and also gives keynote speeches at conventions and association meetings.
Stuart helps attorneys get better at what they do (and enjoy the process) through his entertaining and educational CLE Performances. He speaks, teaches, and writes—Thomson Reuters published his book entitled, Navigating the Legal Ethics of Social Media and Technology.
Mr. Teicher is a Supreme Court appointee to the New Jersey District Ethics Committee where he investigates and prosecutes grievances filed against attorneys. Mr. Teicher is an adjunct professor of law at Georgetown Law where he teaches Professional Responsibility, and he is an adjunct professor at Rutgers University in New Brunswick where he teaches undergraduate writing courses.
---
Dates
Wed, Jan 31, 2024 - 12:00pm to 12:52pm CST
Fri, Mar 01, 2024 - 12:00pm to 12:52pm CST
Tue, Apr 09, 2024 - 12:00pm to 12:52pm CDT
Cancellation Policy
Click
HERE
to review the Cancellation Policy.