Description
Interviews were conducted of members of society who are not lawyers but have interacted with lawyers. These people were asked how they believe lawyers and law schools could improve diversity in law firms so that all would feel welcomed as clients. A summation of those interviews will be discussed during this presentation.
What you will learn:
• How non-lawyers feel about the need for law firms and law school to diversify.
• Why potential clients might feel more welcomed in a diversified law firm.
• What steps law firms can take to inform the public how they support diversity in the law firms and the steps they have taken to diversify.
Speaker: Lawrence J. Altman, Attorney at Law, Overland Park, KS
Moderator:
JUN 15 | Diarra Cross-Davis, CD Law Group, LLC, St. Louis
Speaker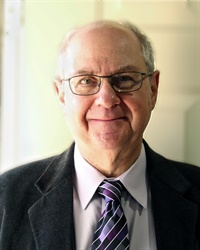 Attorney At Law
---
Prior to his retirement, Mr. Altman was the Lead Attorney and Compliance Officer for Special Education and Section 504 and the Title IX Coordinator for the Kansas City Missouri Public School District. He is currently an Adjunct Professor at Avila University. He has published two books related to educational issues.
---
Cancellation Policy
Click
HERE
to review the Cancellation Policy.