Description
Where the Crawdads Sing is a novel that has sold over 15 million copies and has been adapted into a best-selling movie. In this murder mystery Catherine "Kya" Clark is accused of murdering Chase Andrews after their relationship ended.
We will examine the trial by reviewing clips of this movie and discussing the trial tactics by the prosecutor and defense. We will determine whether a motion to suppress would have been successful in this case. We will learn litigation skills by reviewing the opening and closing arguments, the direct and the cross-examination of various witnesses and the alibi defense.
Attorneys will learn ten tips on how to deal with difficult clients. Finally, attendees will examine why Kya did not report a sexual assault to the police and whether this failure to report is common in today's society.
The goal of this program is for attendees to learn litigation skills while discussing this amazing story.

Speaker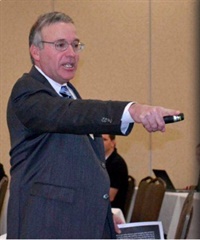 ---
Philip Bogdanoff is a nationally recognized continuing legal education speaker on the topics of ethics, professionalism, and other related topics. Previously, as an attorney, he served as assistant prosecutor in the Summit County, Ohio Prosecutor's Office for more than 25 years, beginning in 1981. Mr. Bogdanoff argued cases before the Ohio Ninth District Court of Appeals and twenty cases before the Ohio Supreme Court including six death penalty cases - before retiring as a senior assistant prosecutor.

He is the author of numerous articles on ethics, professionalism and other related legal topics and has taught the members of numerous organizations including the National Association of Legal Administrators, as well as numerous state and local Bar associations, Prosecuting Attorney's Associations, and law firms. More information about Mr. Bogdanoff is available on his Web site at http://www.philipbogdanoff.com/.
---
Cancellation Policy
Click
HERE
to review the Cancellation Policy.