Description
The Department of Education, on June 23, 2022, published its third significant revision to Title IX Regulations since 2014. In this version, the Department of Education reinstated some of the regulatory requirements included in the 2014 Regulations that were eliminated by the Department of Education during the Trump Administration. To be sure, these Regulatory requirements will result in all schools receiving federal funding to review and update their existing Title IX policies. What follows, therefore, are some of the highlights of the newest form of Title IX Regulations.
What you will learn:
• The new definition for sexual harassment.
• How the new Regulations provide protections for LQBTQ students under Title IX.
• How the new Regulations provide for expanded staff Title IX training.
• How the new Title IX Regulations provide expanded protections from retaliation.
Speaker: Lawrence J. Altman, Attorney at Law, Overland Park, KS
Speaker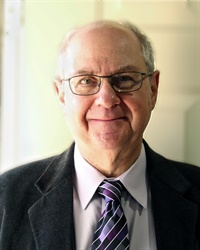 Attorney At Law
---
Prior to his retirement, Mr. Altman was the Lead Attorney and Compliance Officer for Special Education and Section 504 and the Title IX Coordinator for the Kansas City Missouri Public School District. He is currently an Adjunct Professor at Avila University. He has published two books related to educational issues.
---
Dates
Thu, Mar 23, 2023 - 12:00pm to 12:55pm CDT
Wed, May 17, 2023 - 12:00pm to 12:55pm CDT
Tue, Jul 18, 2023 - 12:00pm to 12:55pm CDT
Cancellation Policy
Click
HERE
to review the Cancellation Policy.