Description
Whether you choose to be online or not (and you should be online) your clients will write you reviews. Unfortunately, angry clients are much more likely to write about you than happy clients. This webinar will explore the ethical and practical issues surrounding getting good reviews as well as discuss how you should respond when someone bashes you online. Lawyers have been disciplined for their responses to online reviews. Learn from their mistakes!\
This program covers issues addressed in Rule 1.6, as well as numerous related Ethics Opinions from various jurisdictions.
Speaker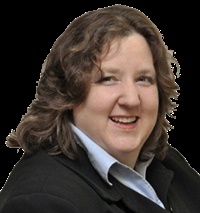 ---
Jennifer Ellis is an ethics and legal malpractice attorney with the Philadelphia personal injury firm of Lowenthal & Abrams. She also manages the firm's online presence. Jennifer is a frequent author and nationally recognized speaker, on the subjects of legal ethics, social media, law firm technology, law practice management, websites and marketing. Jennifer wrote the book "Wordpress in One Hour for Lawyers and the social Media chapter for the book "Solo and Small Firm Legal Technology Guide" – both published by the ABA's Law Practice Division.
---
Dates
Fri, Jun 23, 2023 - 12:00pm to 01:01pm CDT
Cancellation Policy
Click
HERE
to review the Cancellation Policy.