Description
Join veteran attorney Cindy Sharp and certified contemplative practices teacher and attorney Becky Howlett as they unpack age bias in the legal field—what it is, why it matters, and ways to enhance collaboration across all age levels. Addressing ageism in the legal profession can strengthen cross-generational collaboration, meaning better service for clients and more fulfilling workplaces for us all.
Lawyers of all experience levels and ages will benefit from this program. Overall, this course will support your ability to recognize implicit bias and implement strategies to curtail its harmful effects. Cindy and Becky―whose age difference spans 35 years!―will share their own perspectives, as well as viewpoints and experiences of others in the legal community.
You will also learn:
• Concepts to help identify and address age bias when dealing with colleagues, clients, and others.
• How enhanced cultural competency will help any attorney both serve justice and advocate more effectively.
• How to use mindfulness tools to develop deeper awareness of age bias and learn to counter insensitive attitudes.
• Specific steps that you can take IMMEDIATELY to reduce the ill effects of age bias in the legal setting.
Speaker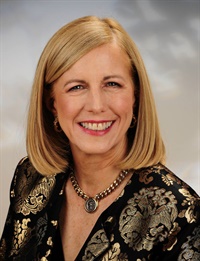 Director of Attorney Development
The Sharper Lawyer
---
Veteran Attorney Cynthia Sharp works with motivated lawyers seeking to build sustainable law practices. After building and selling her boutique firm which she ran for over a quarter of a century, she embarked on a professional speaking and consulting career. For the past 10 years, she has dedicated herself to sharing practice building strategies and processes with solo and small firm attorneys throughout North America. In recognition of her contributions to the profession, the ABA GPSolo Division named her Trainer of the Year.
As Director of Attorney Development, Cindy has established an international presence as an author and speaker on the topics of law firm branding and marketing strategies. She also shares practice management techniques with an emphasis on ethical implications - lecturing extensively to law firms, bar associations and other legal organizations.
She can be reached via email at cindy@thesharperlawyer.com.
---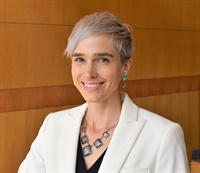 Legal Burnout Solution
---
Becky Howlett is an attorney, consultant, and educator dedicated to facilitating positive relationships with others and ourselves. After graduating from KU Law cum laude with a Tribal Lawyers Certificate in 2014, Becky focused her career on Indian Country advocacy, developing an expertise in federal Indian law and policy and tribal law. After experiencing burnout early on in her legal career, Becky felt compelled to do an in-depth study of meditation techniques and share these practices with others. In spring 2020, she co-founded legalburnout.com with the mission of empowering others to effectively manage their stress by promoting mindfulness practices in the legal field.
---
Cancellation Policy
Click
HERE
to review the Cancellation Policy.