Description
Ethical conduct is a key to being an effective attorney. Each week we read about disciplinary cases where attorneys are suspended for misconduct involving clients, the courts, or other attorneys.
In this presentation we examine disciplinary cases involving the misuse of social media and the types of conduct that result in disciplinary action and suspensions. We will examine the rules of professional conduct as it relates to giving legal advice on social media and advertising on social media. We will review a disciplinary case where a prosecutor used social media in order to persuade a defense witness not to testify at trial. Most importantly, we learn how to avoid professional misconduct with regard to the use of social media.
NOTE: This program reviews material from relevant attorney disciplinary cases. This includes recounting excerpts from transcripts and social media posts that include profanity used by attorneys in their social media posts and other messages.
Speaker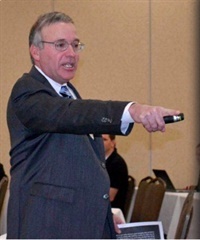 ---
Philip Bogdanoff is a career retired Summit County prosecutor who has experience as a police legal advisor and has taught at seminars sponsored by the Ohio Prosecuting Attorneys Association, Ohio Attorney General's office, DEA, MADD, West Virginia Prosecutor's Institute, Arizona Prosecutor's Coordinating Council, Idaho Prosecuting Attorneys Association, Indiana Prosecuting Attorneys Association, Virginia Prosecutors Association and numerous law enforcement agencies in Ohio. Please see his website for more information, philipbogdanoff.com.
---
Dates
Tue, Jun 27, 2023 - 12:00pm to 12:59pm CDT
Cancellation Policy
Click
HERE
to review the Cancellation Policy.