Description
The market is saturated with task management tools. In this webinar, explore the best free and inexpensive task management tools available today and learn how to take control of your day. When the tasks are organized and the task list is complete, you will be able to focus on the work at hand, sleep better, and find time for yourself.
Speaker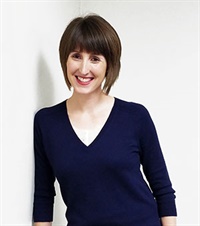 Affinity Consulting
---
Whether it's teaching clients a new skill, writing a macro to automate a complicated task, fixing a document that doesn't work properly or automating a complex set of documents, Danielle, who is part of Affinity Consulting's document automation team, is 100-percent focused on making the lives of her clients better. After working as an attorney in domestic relations for several years, Danielle found her way to Affinity and to this day she is always on the lookout for better ways to do things. She carries new strategies she finds with her as she works with the clients her team supports.
Danielle has a Bachelor of Science in Business Administration from The Ohio State University Fisher College of Business and a Juris Doctorate from The Ohio State University Moritz College of Law.
---
Dates
Thu, Jun 01, 2023 - 12:00pm to 01:04pm CDT
Cancellation Policy
Click
HERE
to review the Cancellation Policy.