Description
One of the many challenges today's lawyers face is communicating complex fact patterns and arguments to a variety of audiences. Stories are an excellent (and often overlooked) way to humanize facts and invite people to experience the emotional aspects of what you're saying. This lively, upbeat program explores the benefits of using stories to frame issues, engage clients, judges, and juries, and inspire action. You'll discover where to find good stories in your everyday life, how to craft them, and how to tell them. When done correctly, a good story cuts through the noise and increases the "re-tell" value of your message.
Specifically, you will discover how to:
Transform boring sets of facts into interesting stories.
Communicate your case in a more compelling way.
Make complex information more accessible.
Use stories to make your arguments more memorable.

Speaker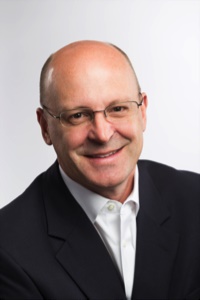 President
Hit Your Stride, LLC
---
Steve Hughes is President Hit Your Stride, LLC, a communications consultancy that helps people look and sound smart when they talk. He is the author of Captivate: Presentations That Engage and Inspire and he has been featured on NPR, CBS, and BBC Radio and in The Wall Street Journal and Businessweek. He is also the proud creator of "International Be Kind to Lawyers Day," which is observed annually on the second Tuesday in April.
Today he works with a short list of blue chip clients including AmLaw 200 law firms, national associations, and leading universities. Prior to launching Hit Your Stride, Steve was the co-owner of an award-winning 50-person advertising agency in St. Louis where he delivered hundreds of presentations with millions of dollars on the line.
He holds a BA in French Literature and European History from the University of Kansas and an MBA in Marketing from Washington University in St. Louis, where he was awarded the prestigious Olin Cup.
---
Cancellation Policy
Click
HERE
to review the Cancellation Policy.